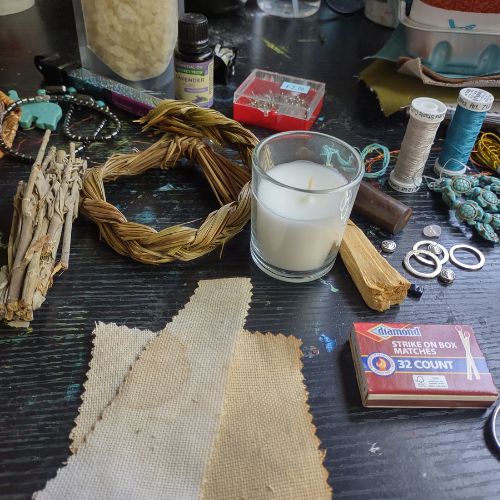 Therapeutic Oriented, Mindful and Contemplative, Process Mandalas for Self Healing and Coaching
I infuse ancient ritual with history, practice, interdisciplinary visual art with specific ritual and sound healing processed with deep contemplative reflection and exploration through this trauma sensitive mindfulness based, that includes shamanic and energy medicine practices. Perfect for yogi's, teachers, caregivers, artists and non artists alike, working with the elderly, counselors, behavior health workers and holistic coaches. We use multi-modal (art, music, movement, writing), to go deep into the process of using the mandala as a healing practice.





What's in the Program?
You'll explore the Sacred Circle and the uses of the Mandala from a variety of different Eastern and Western history, mindfulness practices, contemplative reflective practice, methods of instruction and facilitation as well as receive hundreds of pages of resources, original designs, method and practice demonstrations, ritual and healing components as more including workshops videos, healing mandala experiences from clients. The program blends ancient wisdom with contemporary therapeutic practices that are holistic, integrated and embrace, mind, body and spirit. It includes trauma informed education, accommodations to consider and facilitation instruction as well.
Mandala Types:
Entire content of the Mindful and Meditative Mandala Specialist Program
Multi-session therapeutic mandalas for:
Grief work
Emotional regulation, awareness and processing
Anxiety and stress reduction
Specific Healing Mandalas
Journal Mandalas
Specific training in Jungian concepts of the mandala practice with the subconscious
Sacred Earth Mandala Rituals
Numerous process workbooks and kits including Crystal Gridwork and ritual instruction
Mandala Bookmaking
and much more!

Over 40 different mandala methods that embrace 2D and 3D media, mixed media, printing, painting, drawing, collage, natural elements, digital and photography.
The program also includes:
Audio and video meditations, mindfulness practices, sound and movement practices and reflections are included for you.
Workbook, coloring book and construction kits included.
Self-paced, lifetime access and support available at the end of your keyboard. You can also request, for an additional fee, 1:1 coaching with Jess.
Facilitation modules and trauma sensitivity training are included as well as accessibility issue recommendations for all learners.
Perfect for counselors, educators, coaches, support specialists, case managers, and self healing as well. No art experience required.



No protractor or compass needed. This is process art.
Just because you don't need to make a very precise, perfectly drawn mandala, doesn't mean you can't do it though! I will take you through more than 40 specific process oriented, unique therapeutically oriented mandalas processes, provide you with the warmups, mindfulness/breathwork and reflection processes as well, to help move you into deeper self discovery. Through this, you will in turn, be able to help others experience the activities and have the opportunity to provide them a way to explore themselves.
This is not an art therapy program and should not be used to replace therapy.
Upon completing the practitioner program, you will send in 10 completed mandalas with reflections and then receive a certificate of completion that verifies your title and graduation from the program.

There are no CEU's offered for this program at this time. We are a registered nonprofit, 501c3 providing free and low cost counseling and coaching, education programs and homelessness assistance.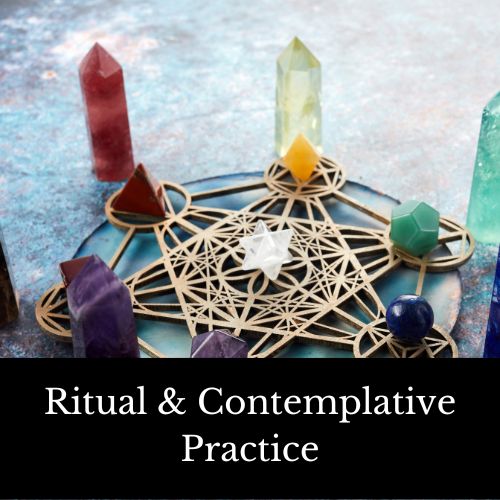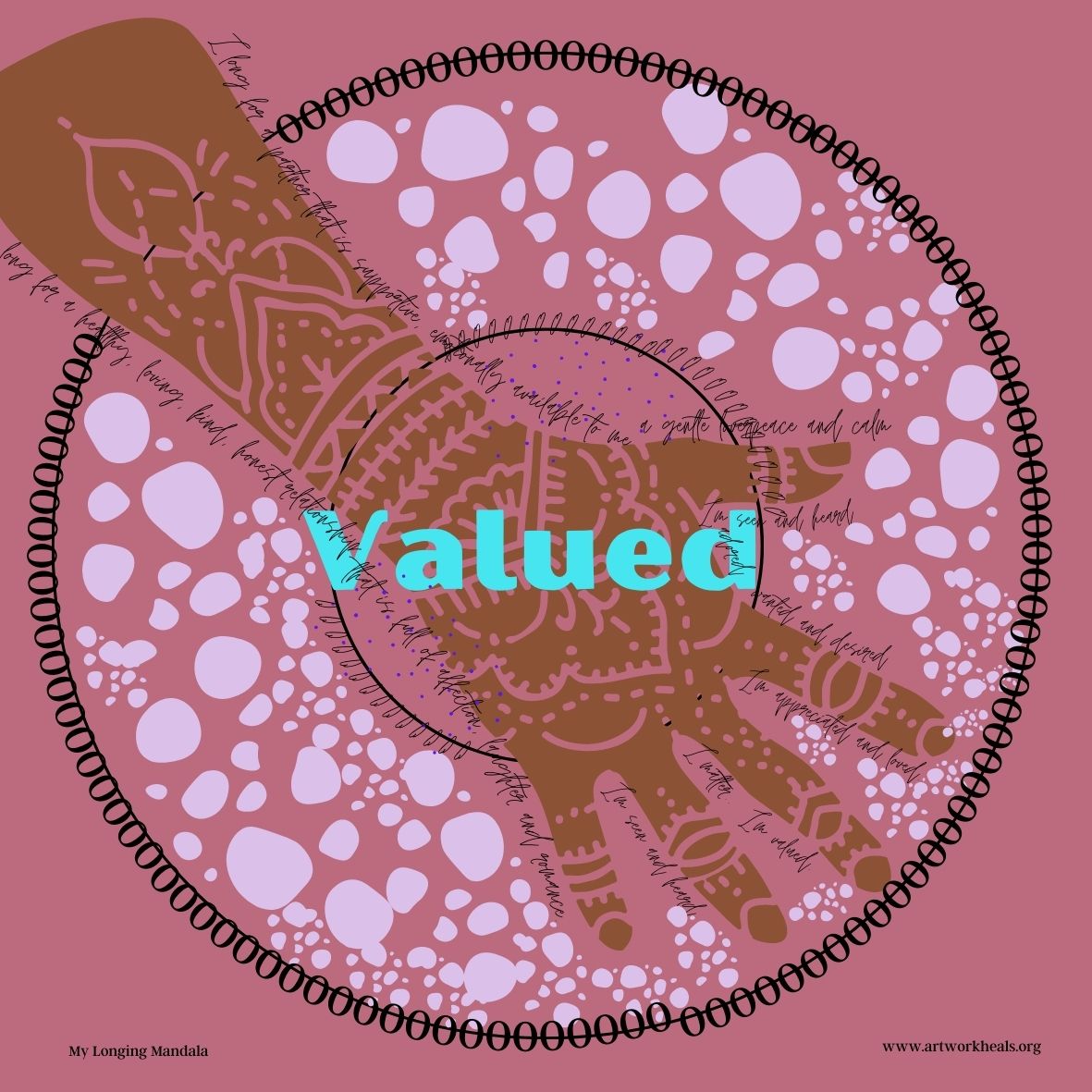 We explore intuitive, expressive interdisciplinary art making through mixed media, painting, sculpture, drawing and printing. More than 40 different process oriented, therapeutic mandala sessions with special hour long workshops included.



You'll learn about the historical uses of the mandala, rituals associated with them, create your own all while learning new methods and practicing art making. We've included research in the field as well as Jungian educational concepts and lectures to help you understand the subconscious and it's impact on mandala creation.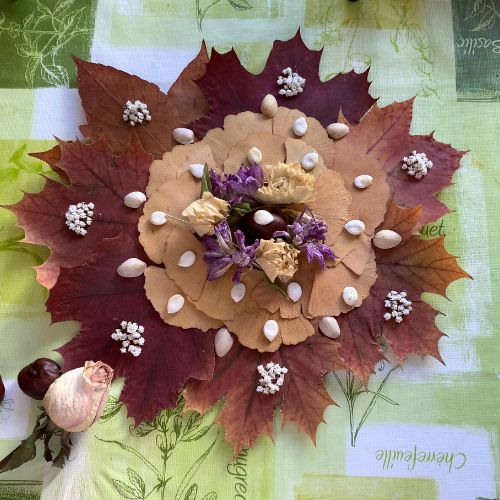 Discover contemplative practice, practicing the core attitudes of mindfulness, but based on the Center for Contemplation and Actions work. Jessica' leads you through ancient ritual to include energy work in holistic practice to your experience, so you can teach your clients.


Explore Your Creative Spirit!
Online, self paced, courses that offer tons of creating opportunities, mindfulness, therapeutic art, intuitive based, process oriented art practices. Our Shamanic and Transpersonal, Contemplative courses are pursued from an interfaith perspective that embraces positive well being, arts and cultural education from our Owner, Jessica Waters, PhD, (Anishinaabe/European).
Our programs are 100% online, self paced and you have lifetime access. There is no time limit to completion. Upon completion program you receive complementary credentialing for the first year through IMMAAA due to our status. Each program requires passing quizzes at a 80% accuracy rate, a portfolio of your work that you complete. Support is provided throughout the program electronically and you can always schedule coaching sessions.
We don't just leave you to figure out how to teach. We teach you how to teach from a professional art teacher, therapist and workshop facilitator with over 2 decades of experience. Demonstration videos of actual workshops are provided within the content of many of our facilitator programs. All our programs come with workbooks and abundant downloads for your use with clients or for self discovery.
Check your inbox to confirm your subscription