This bundle includes all of the resources and content of the Mindful and Meditative Art Facilitator and Coach Certification, The Therapeutic Mandala Practitioner Certification and the Sacred Stitch Path Certified Practitioner Certification. Completing the content in this bundle will certify you as all three of the designated practitioner certifications and as a Therapeutic Expressive Art Practitioner from our organization.
You have unlimited time to complete this bundle. It is online and self paced so you can work at your leisure and in your own timeframe. As you complete each bundle you will be awarded your practitioner certification diplomas and your credential from IMMAAA, an international accrediting body for Mindful and Meditative Art programs based in Boulder, Colorado.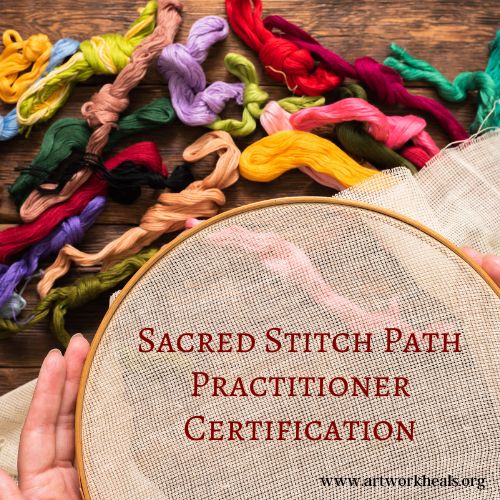 Sacred Stitch Path Practitioner
You'll learn how to infuse mindfulness and meditation, ritual and creativity into beautiful, meaningful pieces that offer healing and deep contemplation. This program includes history of different stitch practices, downloadables and reference guides as well as demonstration videos, full length recorded video classes showing you how to teach the material, sections on developing your own business and how to facilitate groups and one on one sessions. Intuitive art making instruction is provided in one complete module! We cover the following practices: Wabi Sabi Stitching, Zen Stitching, Boro and Shishiko basics and history, textile collage, Soul Clothes, Medicine Circles, Paper Stitching, Couching Labyrinths, as well as Stitch Books and Journals.

14 Modules
Stitching Methods and Practices
Mindfulness Practice
Contemplative Reflections
Sacred Stitches
Intuitive Stitch Art
Soul Cloth's
Healing Circles
Labyrinths
Stitch Books
Group Facilitation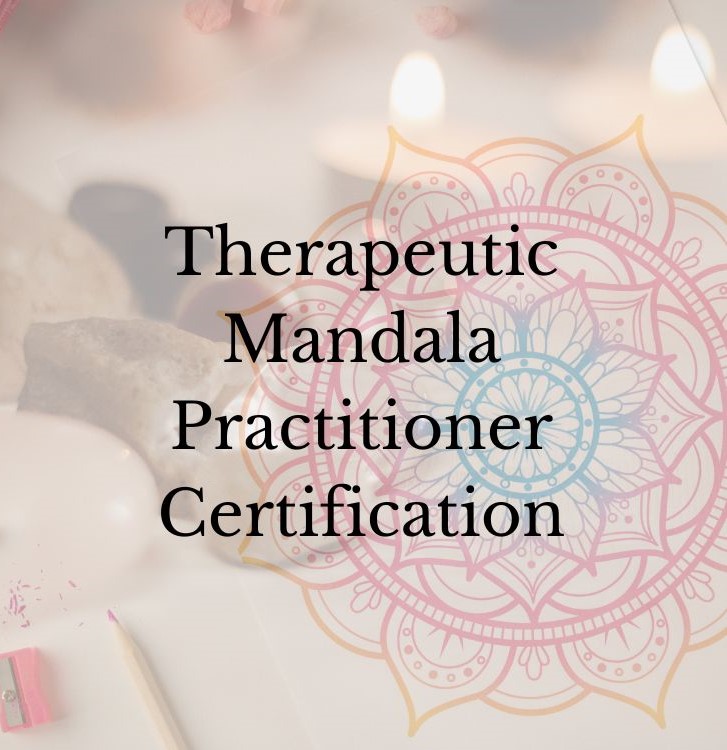 Therapeutic Mandala Practitioner
This unique program combines Trauma Sensitive Mindfulness, Therapeutic Artmaking, Energy Practices, History and 40 different mandalas in an expressive mandala process. It includes demonstration videos, mindfulness, guided imagery and breathwork exercises with each practice as well as contemplative reflection. Directive and step by step processed are outlined with samples of each. Our Facilitation section includes facilitation skill development education, group dynamics, communication methods and planning elements for both virtual and in person sessions.
5 Modules - 61 Lessons
Energy Clearing and Practices
Mandala History and Jungian Influence
Trauma Sensitive Mindfulness Basics
18 Different Therapeutic Mandala Types with multiple Exercises
13 Grief Processing Lessons with 10 Mandala Exercises
How to Use Ceremony and Ritual in the Process
6 Facilitation Lessons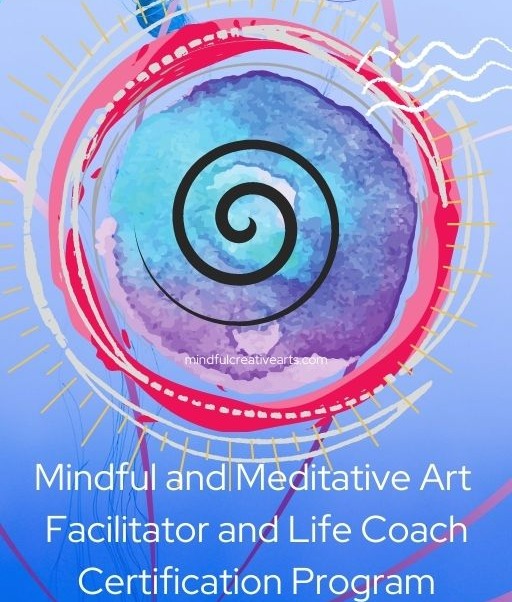 Mindful and Meditative Art Facilitator and Coach
Our original program that started it all! This trauma sensitive mindfulness based program that is based in the Mindfulness Based Stress Reduction tradition includes over 1000 pages of workbooks, downloadables, scripts, journals and more. You need no mindfulness or meditation experience or any art experience to learn this material. It is made for everyone, from the beginner to the expert who wants to revitalize their practice and infuse it with art making. You'll explore mark making, simple mandalas, intuitive art, collage, printing, drawing, painting and mixed media. There are simple meditative art exercises along the way that help you develop your personal practice so you can facilitate others with experience. For certification you are required to complete a workshop with a summary of your experience and a 1:1 coaching session with a SMART goal and Session Plan created with your client. We provide a scope and sequence of how to teach Mindful Art with this process using the QPR process that Jessica has created.
11 Modules -138 Lessons
All modules with exception to Facilitation Skills and 1:1 Session Skill Development contain multiple Mindful and Meditative Art Exercises.
Mindfulness Education and Practice Development (13 Lessons)
Meditation and Mindfulness Based Art History Processes and Practice (13 Lessons)
Trauma Sensitive Mindfulness (13 Lessons)

Mindful Drawing Practices (10 Lessons, 8 Different Drawing Practices)
Mindful Affirmation Art (15 Lessons, 13 Affirmation and Gratitude exercises)
Mindful Movement and Intuitive Art Making (12 Lessons)
Mindfulness Based Expressive Mandalas (8 Lessons and 6 different exercises)
Mindful Art in Self Care (10 Lessons)
Facilitating Groups (9 Lessons)
Individual Mindful Art Coaching Skill Development (11 Lessons including Curriculum)
Business Basics (6 Lessons)
Required Components include 50 hour minimum practice hours, facilitation of a group sessions and 1:1 coaching session.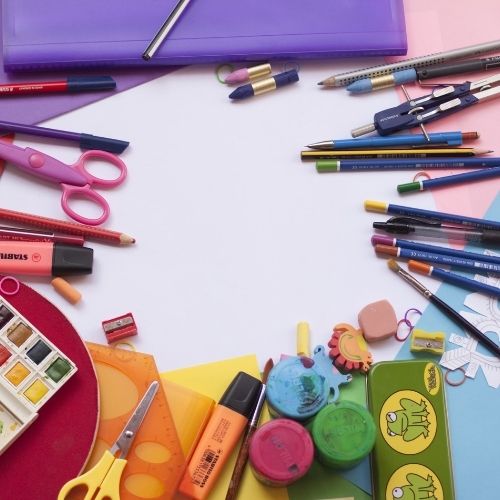 Art Therapy vs Therapeutic Art
While art therapy typically involves a therapeutic relationship, which is considered to be the most important part of any type of therapy, there are certain elements and boundaries to a therapeutic relationship. An art therapy session is facilitated by a professional art therapist who has a master's degree in art therapy or counseling psychology (with additional 30+ graduate hours in art therapy training), alone with an internship and practicum and is typically licensed as a professional counselor by your state in the US.
On the other hand, therapeutic art-making can potentially involve developing therapeutic type relationships; however, they don't involve a traditional client/therapist relationship, as the role of an instructor is different than that of a therapist. While the student/teacher relationship has different dynamics than a more traditional relationship, when it comes to art teachers, they will need to be both competent and skilled in all areas that they teach; however, they do not receive all of the same training that is required in order to practice as an art therapist.
This credential does not license you to practice art therapy, but instead to have the skills to use therapeutic expressive arts practices for yourself, to facilitate workshops or to work with clients 1:1 for self discovery and growth. It is perfect for arts teachers, counselors and therapists, human service workers, youth group leaders, case managers, and more!
Frequently Asked Questions
Can I get a refund if I'm unhappy with my purchase?
We don't want you to be unhappy, however, do to the digital nature of the material, no refunds are given for any reason.
As stated in Teachable's Terms of Use, Bundles that contain coaching and/or digital downloads ARE NOT covered by Teachable's 30-day student refund policy.
Can I create my own business with these credentials?

Absolutely! The healing arts are so needed in our world now and what better way than to heal through art, music, writing and movement.
My bundle includes coaching. How do I schedule my appointment?
Upon purchasing a bundle that includes coaching, you'll need to email us at [email protected] and we will work with you to set up a time. Please note, there is limited availability for US time zones only at this time.
Bundle Contents
Showcase courses, digital downloads and coaching in your Bundle.