Experience the Sacred Stitch Path Process
Simple stitchwork and found objects coupled with a guided mindfulness practice help create a state connected flow with the the Universe. I call it the Creator, Source. You'll learn how to set sacred space and infuse your piece with healing energy while connecting to something deep within yourself.
For centuries our ancestors have used the sacredness of the stitch to create our clothes, blankets and quilts, dolls, wall hangings, sacred tribal objects, even elements for our homes and inspirational gifts. In this workshop you'll experience a process that involves mindfulness, ritual, explorative fiber arts, creating, contemplation and reflection. Here you will learn simple stitch methods through video and photo demonstrations, participate in recorded stitch meditations, a brief history of the stitch of the month, contemplative practice for reflection with a downloadable worksheet and an affirmation and gratitude statements. You'll explore how to create Healing Cloths, Medicine Circles, how to perform HeartMending Rituals and much, much more. Zen Stitching is the basis and you'll learn how to engage in that process right out of the gate. We will also teach you how to facilitate sessions, 1:1 or groups with The Path and upon completion of the program be awarded the Sacred Stitch Path Certified Practitioner credential and certificate.






About Our Courses
Art making is a mixture of contemplative and meditative practice, stream of consciousness creating, mediumship, and processing the mystical experience of the Divine. It is a Sacred act of expression and creation. It is also freeing, fun and exploratory. Art is an expression of pain and the healing process - repurposed, reused for the gifts that it has given as well. In our expressive art workshops are exploratory, play based and reflective. We utilize numerous methods and believe that art is a means for healing and happiness as well as, maybe most predominantly, regeneration of spirit and a spiritual practice.
Our courses and programs have a major focus in the integration of process art, energy work and intuitive development, and expressive exploration with play. All programs include reflection, trauma sensitive mindfulness instruction, direct instruction in how to design your lessons and facilitate session (certification paths only), downloadables (over 1000 pages of content and workbooks with the Mindful and Meditative Arts Facilitator Program!) and contemplative exercises. Our Therapeutic Art programs focus on self discovery, emotional regulation development and mindfulness development in a MBSR and MMFT tradition. Programs teach you about facilitating non-clinical therapeutic art sessions with are perfect for those who are not therapists. It also can enhance any therapeutic process for clinicians and educators.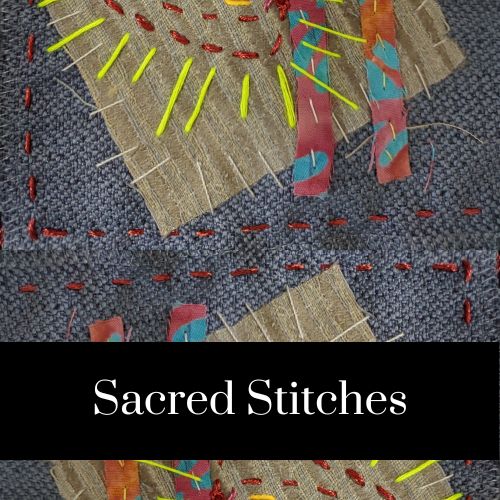 Simple Stitchwork Lessons and History
Learn simple stitch methods and patterns that allow you to freestyle stitch intuitively in the Sacred Stich process. You will learn Zen Stitching, basic Boro and Shishiko technique, textile collage, Soul Cloth designs, Medicine Circles, Paper Stitching, Soul Stitch Books and Journals, Couching Labyrinths, and more! We will teach you how to set up your basic business, fun groups and facilitate 1:1 sessions as well as including education on trauma informed mindfulness instruction and self care.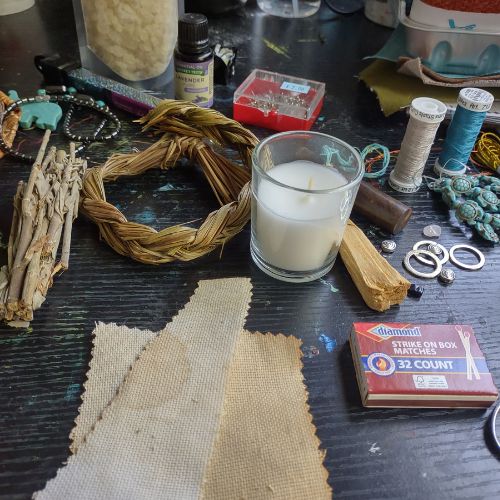 Affirmation and Gratitude Practice with Contemplative Reflection

The Sacred Stitch Path involves engagement in mindfulness, intuitive artmaking, and contemplative practice. We'll show you how to use mindfulness, strengthen your intuitive artmaking stills, contemplative practice and how to use affirmation and gratitude in the process.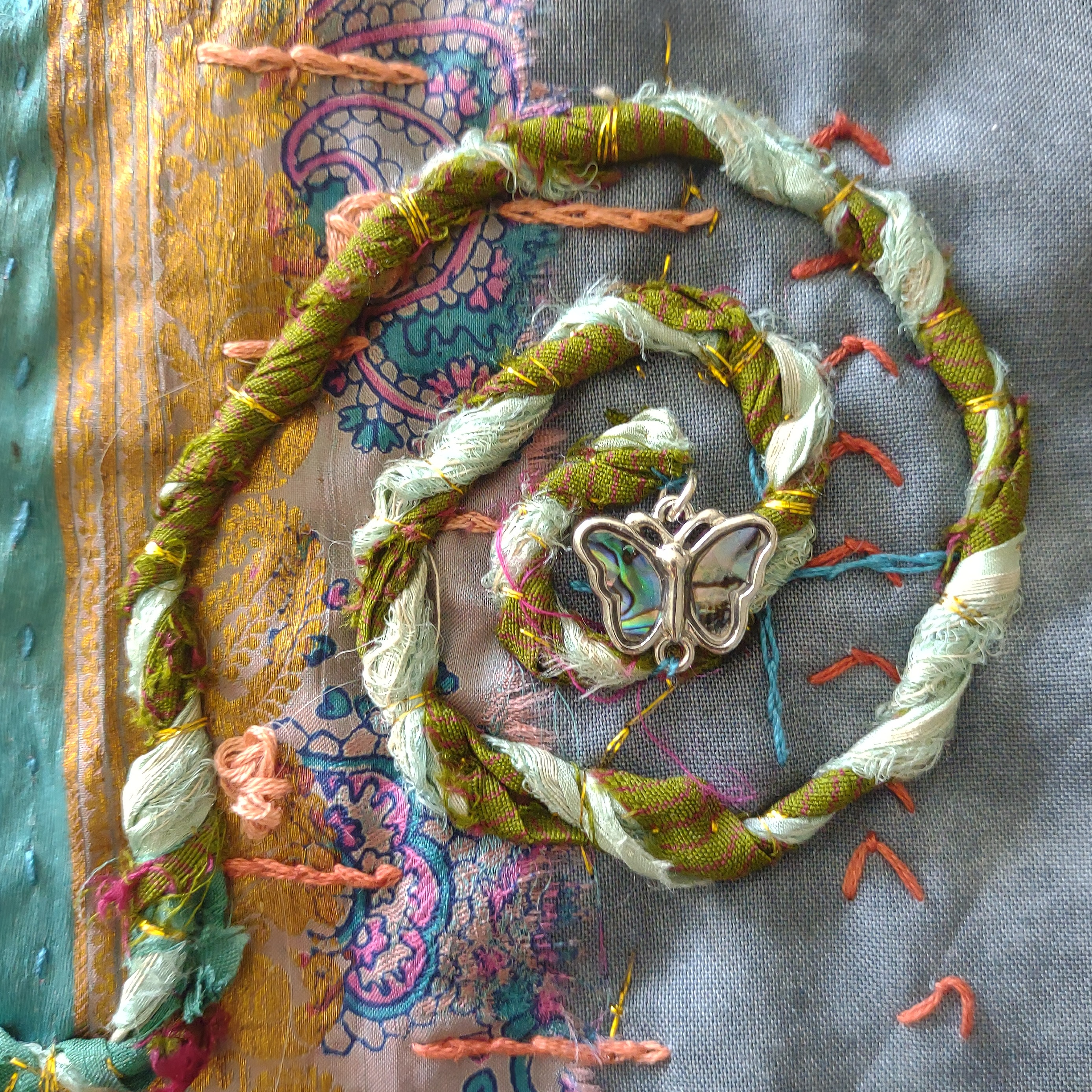 Sacred Stitch Path Projects and Healing Rituals
Energy is in everything. As creators you are an alchemist and you'll learn how to utilize Divine energy for good through your work.



Resource Packets and Downloads
Our Sacred Stitch Program includes a stitch resource guide and multiple downloads plus use of the audio meditations in the course.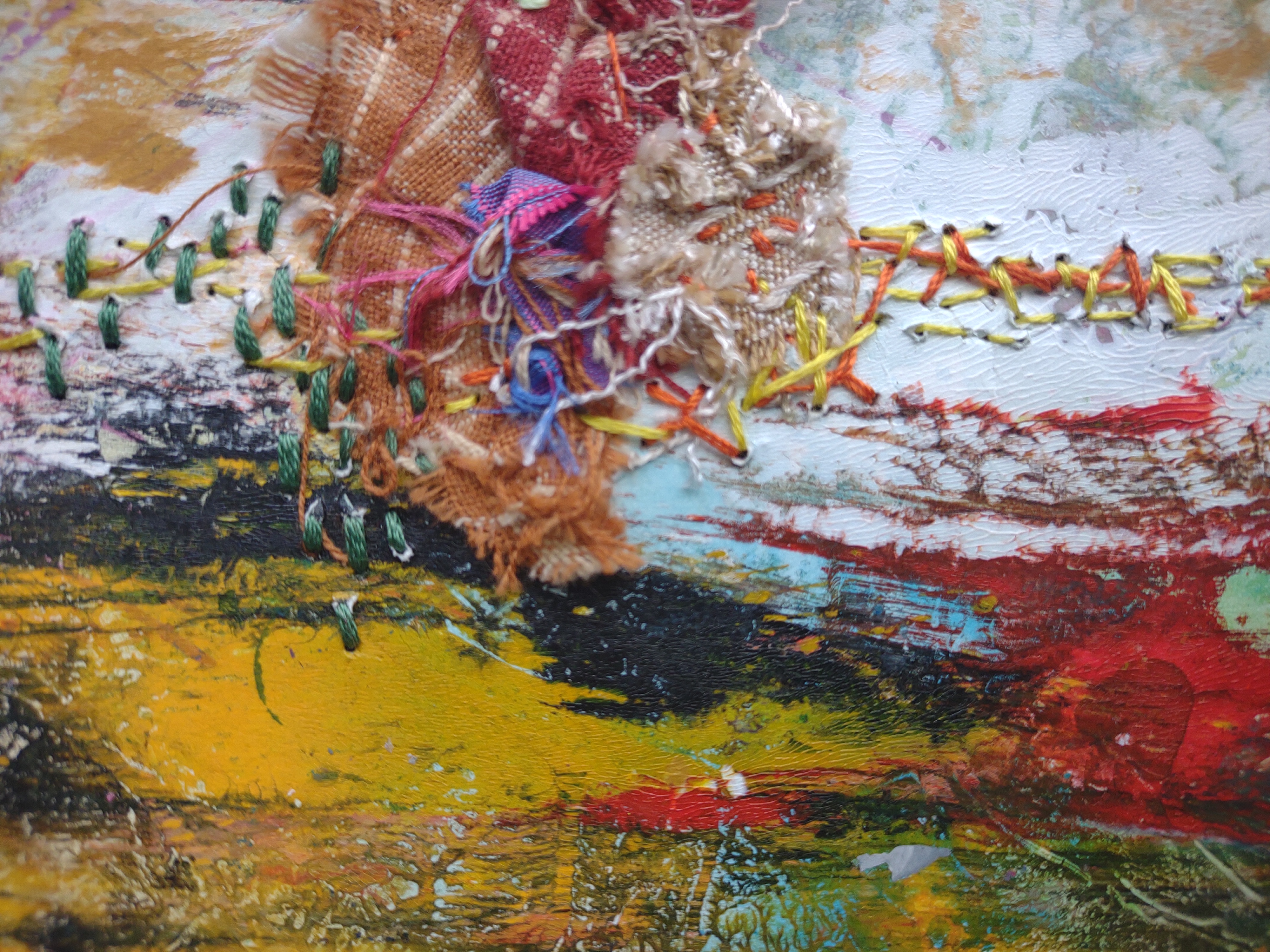 Demonstration Workshops and Technique Videos

The program includes numerous demonstration and full workshop videos (4) (60-90 minutes each!) that model how to teach lessons, plan for facilitation, business essentials, and more.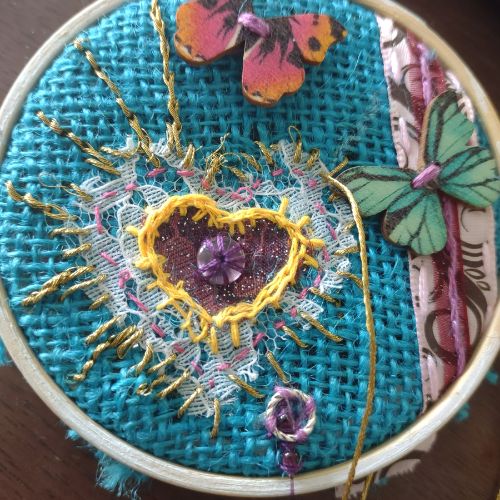 Online Support Throughout and After Your Program


Receive continued support through email and online feedback to your assignments during and after your program including advise as you plan your post program workshops or individual sessions.


FAQ's
How long do I get to work on your program content?
You have lifetime access to the content. Programs are self paced so you can go as fast or slow as you wish.

Do you have payment plans?
We offer select payment plans on certain programs and bundles. The price of the payments reflects the increased fees we are charged in order to offer the plan. We encourage people who cannot afford the current plans to reach out about potential scholarship options.


Are you always accepting enrollment?
Yes! We have rolling enrollment so you can enroll in a program any time.


Do the Therapeutic Art programs certify or license me to be an art therapist?

No. They do not. In the U.S. you must complete a master's program or counseling program in art therapy or professional counseling. If you choose the latter, then you have to do additional studies in art therapy. Art therapy is different than therapeutic art. While they may sound like they are the same, art therapy is a highly trained field. Therapeutic art experience can be done by anyone. They are particularly helpful for people who work in human services, education, counselors, yogi's, youth leaders, those working in geriatric populations, palliative care and hospice centers, Death Doula's, life coaches and more. They can be primary or add on services to what you already offer as well.
Are these programs Accredited?
Yes! We actually are accredited by three different accrediting bodies throughout the world. CTAA in the UK, IMMA in Australia (listed under Mindful Creative Arts our former name) and IMMAAA in the United States. We are a designated Highly Qualified Program for Mindful and Meditative Art Facilitation Programs.


What if I want 1:1 coaching?
Jessica has limited times that she offers coaching sessions for students. Email us and let's see if she has a time that would fit your needs. Sessions are 30-60 minutes depending on your budget.
Continue Your Journey
Explore more of our courses!


Check your inbox to confirm your subscription