Mindfulness is awareness that arises through paying attention, on purpose, in the present moment, non-judgmentally.
--Jon Kabat Zinn, M.D., Creator of MBSR (Mindfulness Based Stress Reduction)

Image by Thich Nhat Hahn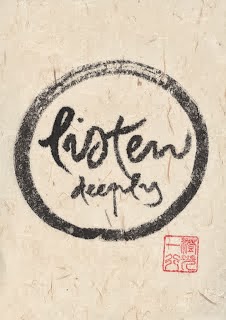 We are no longer enrolling students and the Center is closed. due to medical issues. Students have received information regarding completing their programs and future access to their content. Thank you for your support. You helped over 2000 individuals living on the streets of Kansas City have warming and hygiene kits, coaching, and emergency assistance.
___________________________________


The information on this site is not intended or implied to be a substitute for professional medical advice, diagnosis or treatment. All content, including text, graphics, images and information, contained on or available through this website and program is for general information purposes only. The Center for Therapeutic Expressive Art makes no representation and assumes no responsibility for the accuracy of information contained on or available through their websites or programs, and such information is subject to change without notice. You are encouraged to confirm any information obtained from or through this site with other sources, and review all information regarding any medical condition or treatment with your physician.
NEVER DISREGARD PROFESSIONAL MEDICAL ADVICE OR DELAY SEEKING MEDICAL TREATMENT BECAUSE OF SOMETHING YOU HAVE READ ON OR ACCESSED THROUGH THIS WEBSITE OR PROGRAM.
The Center for Therapeutic Expressive Art does not recommend, endorse or make any representation about the efficacy, appropriateness or suitability of any specific tests, products, procedures, treatments, services, opinions, health care providers or other information that may be contained on or available through this website.
The Center for Therapeutic Expressive Art are not responsible nor liable for any advice, course of treatment, diagnosis or any other services or products that you obtain through this website.